Country Starter Packs
Country Starter Packs
It can be scary for the first-time traveller but don't be put off! A country starter pack will make your first steps a whole lot easier.
Country starter packs give you all the information you need to know. They help sort out your visa, bank account, tax numbers, and most importantly ease you into travelling.
They're invaluable for Australia if you're thinking of applying for a working holiday visa (WHV) and great fun for countries like Thailand.
Country introductions such as OzIntro (Australia) and ThaIntro (Thailand) give you the opportunity to start your trip with a group of people who are all in the same boat as you, fellow travellers who will become your friends for life.
So make sure you check out our country starter packs - you'll quickly see that they're well worth the money...
Some Ideas!
Australia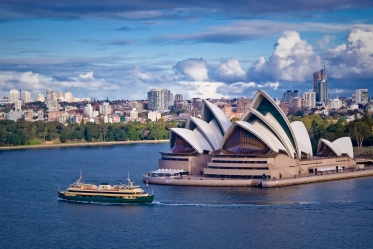 Australia is still the most popular country in the world when it comes to backpacking. 5.7 million tourists visited the country during 2009/2010, many of those as backpackers.
There's so much to see and do, such as diving on the Great Barrier Reef, exploring the city of Melbourne, visiting the Uluru and sailing around the Whitsundays.
Come see what Australia has to offer...
Idea of the Month
Idea of the Week