Articles and Advice
Need help on figuring out which jabs you need before you travel? Wondering how to meet people in hostels? Want to move off auto mode and take some seriously cool pictures with that brand spanking new camera you got for your birthday?
We've got it covered. Everything. This section will answer pretty much any travel-related question imaginable. It is dedicated to gap year advice and boasts one of the most comprehensive sections of travel articles on the web. Our travel articles have always been written by backpackers, for backpackers, so all the advice and information you find here, be it packing the right things in the right way, dealing with homesickness or raising money to buy that dream ticket, are borne out of first-hand experience.
To filter everything down we've divided the article categories into eight sections: adventure and sport, documenting your trip, cultural advice, getting around, gap year advice, travel essentials, volunteering and eco travel, and advice on working abroad.
Many backpackers never want to come home, so why not make your home in another country? Here's some practical advice on how to move abroad.
---
You're probably vaguely aware that the Faroe Islands exist, but a lot of travellers have no idea just how close they are to the UK.
---
Many travellers visit Brazil's big cities - Rio and Sao Paulo - and miss out on its less bustling, more beautiful spots like Paraty and Ilha Grande.
---
April is a brilliant time to travel. Spring has arrived, and whether it's for a weekend or a longer trip, we have plenty of ideas for where to go.
---
Our friends over at Busabout have been chatting to some of their happy customers about their recent trips, and we thought we share the answers.
---
Nothing matches the excitement of the first time you travel, but at some point you're bound to embarrass yourself. Don't worry: we've all been there.
---
Travelling as a couple can be a wonderful way to see the world, but it can also put strain on your relationship. Here are some tips on how to survive.
---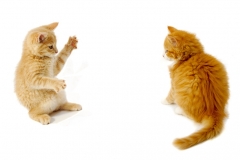 Being in a relationship and travelling together can be truly wonderful. It can also make it near-impossible to decide where the hell to go.
---
Namibia is a well-known destination for thrill seekers, but it's also home to incredible wildlife, landscapes and African culture. Don't miss out!
---
There's never been a more important time to travel. There are many ways to enjoy meaningful travel that can actually help the world around you.