Articles and Advice
Need help on figuring out which jabs you need before you travel? Wondering how to meet people in hostels? Want to move off auto mode and take some seriously cool pictures with that brand spanking new camera you got for your birthday?
We've got it covered. Everything. This section will answer pretty much any travel-related question imaginable. It is dedicated to gap year advice and boasts one of the most comprehensive sections of travel articles on the web. Our travel articles have always been written by backpackers, for backpackers, so all the advice and information you find here, be it packing the right things in the right way, dealing with homesickness or raising money to buy that dream ticket, are borne out of first-hand experience.
To filter everything down we've divided the article categories into eight sections: adventure and sport, documenting your trip, cultural advice, getting around, gap year advice, travel essentials, volunteering and eco travel, and advice on working abroad.
There's never been a more important time to travel. There are many ways to enjoy meaningful travel that can actually help the world around you.
---
Backpacking and gap year travel is considered something for those aged 18+ only. How hard is it to go travelling if you're 17 years old?
---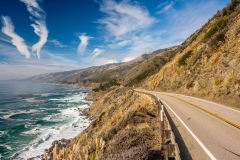 Every traveller dreams of hitting the open road, so we've put together a quick list of the best road trips in the world that you can take this summer.
---
Not being able to speak the local language is one of the scariest aspects of travelling. First-timers could try these English-speaking countries first.
---
Backpackers are obsessed with budgets and saving as much money as possible. But is this harming the people and places we visit?
---
Guangzhou is the third largest city in China, after Beijing and Shanghai, and makes for a great stopover destination when travelling with China Southern.
---
Skiing and snowboarding doesn't always need snow. Take to these sandy or stony destinations and all you need is skis, sticks, and suntan lotion.
---
If you're still cross you never got the invite to Hogwarts, take matters into your own hands by doing a Harry Potter tour of London.
---
Some backpackers consider 'tour' a dirty word, but there can be huge benefits to travelling as part of an organised group.
---
Amy Baker quit her job to go travelling across South America, and her story has now been published. We caught up with her to talk adventure.