Articles and Advice
Need help on figuring out which jabs you need before you travel? Wondering how to meet people in hostels? Want to move off auto mode and take some seriously cool pictures with that brand spanking new camera you got for your birthday?
We've got it covered. Everything. This section will answer pretty much any travel-related question imaginable. It is dedicated to gap year advice and boasts one of the most comprehensive sections of travel articles on the web. Our travel articles have always been written by backpackers, for backpackers, so all the advice and information you find here, be it packing the right things in the right way, dealing with homesickness or raising money to buy that dream ticket, are borne out of first-hand experience.
To filter everything down we've divided the article categories into eight sections: adventure and sport, documenting your trip, cultural advice, getting around, gap year advice, travel essentials, volunteering and eco travel, and advice on working abroad.
San Francisco is an amazing city, but potentially expensive for backpackers on a budget. Here's how to see San Francisco on a shoestring.
---
Animals, in many different ways, play a significant role in world travel. We've put together a list of some of the world's most endangered species.
---
South Africa is a famous destination for extreme activities and adventure seekers. Here are just a few things to get your adrenaline pumping.
---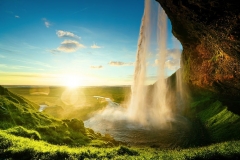 Many people only see Iceland as a winter destination (the clue's in the name), but it's just as magical if you visit in the warmer summer months.
---
Landing in Bangkok for the first time can be an overwhelming experience. So we've put together a quick list of everything you should do first.
---
Backpackers love New Zealand for its amazing landscapes, extreme sports, and those landscapes again. But don't forget all the weird things!
---
Your chances of getting ill when you're travelling are slim, but it can happen. Dengue fever can be particularly nasty, as Daisy discovered the hard way.
---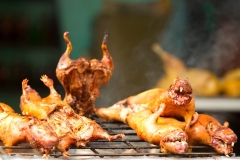 Trying new food when travelling is a big part of the experience, so if you're in South America why not try something really, really weird.
---
Travelling the world alone as a girl can be incredibly intimidating. Here's what one traveller learned from her solo experiences on the road.
---
Saving money to travel on a student budget can seem impossible, but just a few small changes could add up to more than you might think.