Articles and Advice
Need help on figuring out which jabs you need before you travel? Wondering how to meet people in hostels? Want to move off auto mode and take some seriously cool pictures with that brand spanking new camera you got for your birthday?
We've got it covered. Everything. This section will answer pretty much any travel-related question imaginable. It is dedicated to gap year advice and boasts one of the most comprehensive sections of travel articles on the web. Our travel articles have always been written by backpackers, for backpackers, so all the advice and information you find here, be it packing the right things in the right way, dealing with homesickness or raising money to buy that dream ticket, are borne out of first-hand experience.
To filter everything down we've divided the article categories into eight sections: adventure and sport, documenting your trip, cultural advice, getting around, gap year advice, travel essentials, volunteering and eco travel, and advice on working abroad.
Berlin is the greenest city in Europe, with incredible green spaces and environmentally friendly infrastructure. Here's how to plan a green visit.
---
It's rare to meet a traveller who's been to Nepal and didn't fall in love with it. We think we've worked out why everybody rates it so highly.
---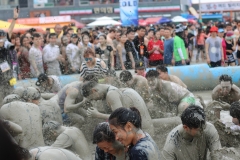 South Korea's Boryeong Mud Festival is a riot of muddy mess and mayhem. But is it as traditionally Korean as it claims to be?
---
Many people who experience depression travel to escape it. When that doesn't happen it can be difficult to cope. We have some advice.
---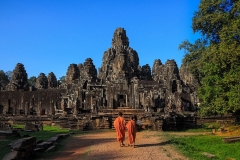 Cambodia is home to temples, rain forest, beaches, delicious food and so much more. No wonder it's a must-visit! Here the things you shouldn't miss.
---
Whatever type of trip you take, homesickness can threaten to ruin your fun. Here's some pro advice for warding off the homesick blues.
---
Arriving in India can be an overwhelming experience, so we've put together a guide to things to do in Delhi to help you get your bearings.
---
There are some trips where getting drunk just feels right. Sometimes drinking just can't be avoided, or it's just plain necessary.
---
A road trip is a classic way of travelling around the world, but getting the details right is important. Here's our expert road trip advice.
---
When you start researching New Zealand, you often find plenty of hype about South Island but not so much North Island. Let's fix that!