Travel Articles about Culture
Where there are humans, there is culture, so almost all of your travel will be cultural in that sense, whether you're admiring the grand old cathedrals of Europe, wandering around the remains of ancient civilisations in South America, sampling the local cuisine in Southeast Asia, learning a new language in Africa or experiencing religious festivals in India.
Learning about and experiencing different cultures is perhaps the greatest gift travel can bestow. It is no coincidence that people who have had the courage to get out there and explore the world are among the most tolerant people who inhabit it. They all come to the realisation sooner rather than later that humans are just humans, regardless of religion, ethnicity and language.
In this section you'll find articles which will help prepare you in a cultural sense for your big adventure, ranging from art and music to food and drink to history and religion.
Berlin is the greenest city in Europe, with incredible green spaces and environmentally friendly infrastructure. Here's how to plan a green visit.
---
It's rare to meet a traveller who's been to Nepal and didn't fall in love with it. We think we've worked out why everybody rates it so highly.
---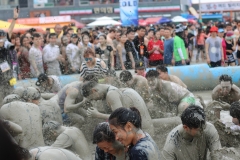 South Korea's Boryeong Mud Festival is a riot of muddy mess and mayhem. But is it as traditionally Korean as it claims to be?
---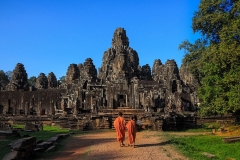 Cambodia is home to temples, rain forest, beaches, delicious food and so much more. No wonder it's a must-visit! Here the things you shouldn't miss.
---
Arriving in India can be an overwhelming experience, so we've put together a guide to things to do in Delhi to help you get your bearings.
---
There are some trips where getting drunk just feels right. Sometimes drinking just can't be avoided, or it's just plain necessary.
---
When you start researching New Zealand, you often find plenty of hype about South Island but not so much North Island. Let's fix that!
---
There are so many things to do in Auckland, but after that long flight you need to prioritise. Here's our guide to Auckland when you've just arrived.
---
Chile is home to so many incredible landscapes that are packed with things to do. We've chosen seven Chile activities that you shouldn't miss.
---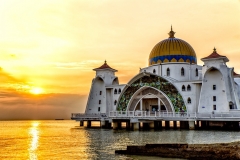 Malaysia isn't as popular with gap year travellers as its South East Asian neighbours, despite the incredible things it has to offer backpackers.