Top Guides Country by Country
Countries, we just love them here at gapyear.com. Some more than others, and you'll find our favourites in this here article section. As gappers ourselves the ones we love will be the ones you love too, Australia, Vietnam, New Zealand, Colombia, Cuba, Jordan… Plus another 180 or so that I won't list here.
We may not have guides to every one of them, but I can assure you they're on the gapyear.com to do list. If you'd like to write one for a country not listed, just let us know. For now though, take heed of the following awesome advice safe in the knowledge that our gappers have been there and done it. They know their chosen country like the back of their hand, and they'd like to introduce you to it in the best way possible.
A month in New Zealand requires expert planning to make sure you miss nothing. We've put together a guide to seeing all New Zealand's best places.
---
Goa is India's little slice of paradise, and increasingly popular destination for backpackers. Here are the things you shouldn't miss while you're there.
---
There are some local customs in Argentina you should be aware of before travelling, such as tipping, greeting, and language etiquette.
---
Montenegro often gets overlooked on a European trip thanks to its more famous neighbours, but we think that's a real mistake. Here's why.
---
It's rare to meet a traveller who's been to Nepal and didn't fall in love with it. We think we've worked out why everybody rates it so highly.
---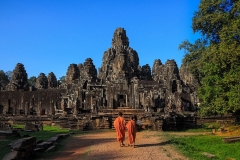 Cambodia is home to temples, rain forest, beaches, delicious food and so much more. No wonder it's a must-visit! Here the things you shouldn't miss.
---
When you start researching New Zealand, you often find plenty of hype about South Island but not so much North Island. Let's fix that!
---
Chile is home to so many incredible landscapes that are packed with things to do. We've chosen seven Chile activities that you shouldn't miss.
---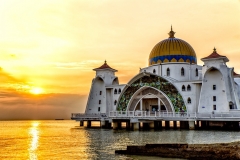 Malaysia isn't as popular with gap year travellers as its South East Asian neighbours, despite the incredible things it has to offer backpackers.
---
You're probably vaguely aware that the Faroe Islands exist, but a lot of travellers have no idea just how close they are to the UK.