Travel Articles About Festivals
There are few better ways to experience the culture of any given place than to be around when a festival is happening. Like music, food and language, festivals provide a gateway to understanding the personality of a village, town, city, region or country, and more than that, they're a lot of fun!
In this section you'll find articles about festivals all over the world, from the tomato-throwing extravaganza of Tomatina in Spain to the Rio Carnival in Brazil – aka the biggest party on Earth.
The articles in this section not only persuade you why you should experience these epic events, but also give really great advice on how to stay safe while doing so. Festivals typically attract huge numbers of people, and where there are crowds there is increased potential for things to go wrong, so make sure you research any festival thoroughly before attending.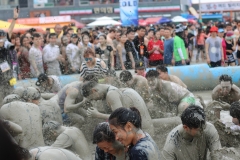 South Korea's Boryeong Mud Festival is a riot of muddy mess and mayhem. But is it as traditionally Korean as it claims to be?
---
The world is full of crazy food festivals, whether you're eating, throwing, or killing it. Here are the most bizarre we managed to find.
---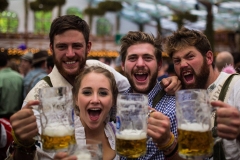 Oktoberfest - Germany's annual beer festival - is an experience like no other, and you might come back feeling you've violated all seven deadly sins.
---
Canada's Calgary Stampede is the world's richest rodeo, and a party like no other on Earth. This is what it's like to experience it for yourself.
---
Amsterdam can be a wild city any night of the week, so what happens when you accidentally turn up on the national holiday of King's Day?
---
SXSW is the biggest music, film and interactive festival in the world. What can it offer you if you decide to go along and get involved?
---
Songkran Water Festival in Thailand is a wet and wild event that might feel overwhelming if you're not prepared. Here are the things you need to know.
---
Easter bunnies and eggs are a little bit weird, but they're nothing compared to the weird Easter traditions found in other parts of the world.
---
The Edinburgh Fringe is an amazing festival, but it can also be exhausting! Here are the best ways to escape the Fringe without having to leave Edinburgh behind.
---
The Edinburgh Fringe Festival is an amazing experience, but with thousands of shows it can be hard to know where to start. Here's a quick guide to conquering the Fringe.