Teaching Work Overseas
Teaching abroad is a great way to create a rewarding gap year experience for you and the local people of whatever country you're planning to visit. Teaching abroad can have a direct, positive influence on the lives of children from under-privileged backgrounds and can help create a new generation of international business people.
To teach English as a foreign language you will need a TEFL qualification. Most reputable schools and colleges will not hire you without it and it can be easily obtained either online or in a classroom. The time it takes to complete a TEFL course depends on the position which you're going to be looking for (For example a higher level teaching role will require more training and therefore will take you longer to complete). A TEFL course explains how to best conduct yourself in the classroom and refines your teaching skills. Once you are TEFL certified you are ready to teach in any country around the world to students who wish to improve their English language skills.
Teaching work abroad is relatively easy to obtain with the right qualifications. If you're interested in teaching abroad on your gap year but feel you need to research a little more about it, then check out our great teaching advice articles.
Kate Scott travelled to Cambodia expecting to find a nation of poor people in shacks. By working as a teacher there she soon found that there's a lot more to this country.
---
Fiji is a place of learning. I was teaching the local village children, and they would tell me about their home and culture, whilst the wildlife and scenery taught me how beautiful the world is.
---
After a chance meeting with a friend Sarah ended up teaching English to the women of Chiang Mai behind bars. And the women were nothing like you'd imagine.
---
Stephanie attended a traditional Navajo ceremony believed to cleanse her and help her journey back to the first state of life - where Navajos believe we grow from again.
---
Teaching English abroad is not only a great way to give something back on your gap year, but also a good money maker! Check out these top TEFL destinations and advice...
---
Thinking of teaching English as a foreign language? Then make sure you read Christina Chandler's useful tips on teaching English in Europe to help get you prepared.
---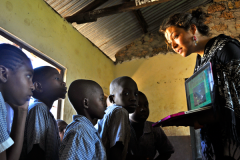 Tina Thornburn has continued he 'day in the life of a volunteer' and she's told us all about her experiences of volunteering with monkeys and teaching children in Kenya.
---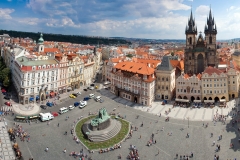 Teaching English as a foreign language is one of the most popular activities you can do on your gap year and Prague is one of the most beautiful cities to do it in.
---
Ben Robson spent 5 months volunteering, teaching English in Sichuan Province, China. Big classes, great food and smart kids; he shares his experiences.
---
You can spent your gap year in Japan getting paid by teaching English. Here's a firsthand account of how you can do it for yourself.