Articles about Travel Essentials
Travelling is one of the greatest things you could ever do but to ensure it goes as smoothly as possible it's really important to do your research and make some basic preparations before hitting the road.
This section is full of articles which advise on various travel essentials, such as how to raise money to fund your travels, what kit to pack and how to pack it, which jabs to have before you go and how to stay healthy on the road, visas and how to stay in touch with friends and family back home.
Try not to be too daunted: there might be a lot to take in, but all the articles in the world are no substitute for just getting out there and doing it. And it's much easier to learn from your own mistakes than other peoples: that's just the way of the world! Also, rely heavily on your own common sense; instinct is a great gift and thankfully we were all born with it, so follow it always, it'll usually get you home.
We all envy the traveller who can sleep on a plane. What's their secret? We have a few ideas: read on to discover the key to sleeping on a flight.
---
The idea of travelling can be difficult if you struggle with anxiety, but if you follow these seven steps, you can make things easier on yourself.
---
Money is an issue when travelling, especially when going as part of a group. Here are some essential group money management tips.
---
Travelling solo is awesome. Tough, trying, and exhausting, but absolutely brilliant. Vicky has been doing it for over two years. Here are her tips.
---
Preparing to leave on your travels can be incredibly stressful. Here's a complete list of questions you need to be able to answer before you go.
---
You don't need to have a huge budget to have a mega gap year. Money-saving site Money has put together some tips to help save you some cash.
---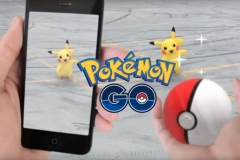 Pokémon Go is taking over the world, and we truly believe that travellers are in the perfect position to become the ultimate Pokémon masters.
---
When you've travelled for a long time, you might start to think basic safety advice doesn't apply to you. That could turn out to be a mistake.
---
Take a lot of photos while you're travelling? You could sell them to fund your next big adventure. Here's what you can sell and how to do it.
---
There's no shame in using your phone when you travel. There are loads of apps out there to improve your travel experience. These are the best.