Top Articles on Travel Health
Looking after your health while you travel is up there on the most important things to consider on your gap year checklist. You won't realise how important it is until something goes wrong – hopefully it won't, obviously. Generally when people go on gap years they like to consider themselves a little more adventurous that normal – skydiving, swimming with sharks, getting drunk, having unprotected sex, there's pretty much no end to the risks you put yourself under.
With the mix of germs and new environments your body takes a real beating and you need to look after it to ensure you go home as healthy as you were when you set out. Take note of the following advice on how to safeguard against diarrhoea, malaria and a whole host of other problems that could set you back on your world trip. We've also got some top advice on hospital treatment overseas, travel health preparation and some advice on the dirty parasites you could be subjected to on your travels. Enjoy.
Many people who experience depression travel to escape it. When that doesn't happen it can be difficult to cope. We have some advice.
---
Your chances of getting ill when you're travelling are slim, but it can happen. Dengue fever can be particularly nasty, as Daisy discovered the hard way.
---
The idea of travelling can be difficult if you struggle with anxiety, but if you follow these seven steps, you can make things easier on yourself.
---
A complete health advice guide for Peru, including what vaccinations to get, travel kit, hygiene, and more.
---
How to keep yourself fit and healthy while backpacking, because if your mum can't stop you going fear of being poorly sure shouldn't. Sickness won't ruin your gap year!
---
If you're unfortunate enough to be on the receiving end from a kiss of a dengue-fever-ridden mosquito, you're in for a rough ride. Here's what to expect and how to deal with it.
---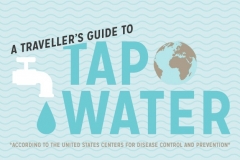 In the UK, where you could probably get away with drinking water from a toilet bowl, it can be all too easy to forget that not all countries can claim to have such clean tap water.
---
Taking a gap year is the perfect way to get healthy and stay healthy. All that trekking and exploring in the hot sun and the pounds will just drop off.
---
Get ready to squirm. From fish which enter your vitals to worms which exit your face, these are five parasites that you'll (probably) never get when travelling.
---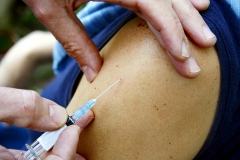 Your travels can be the best experience of your life; don't risk ruining them by not protecting yourself from malaria - make sure you follow some travel health tips.