We all envy the traveller who can sleep on a plane. What's their secret? We have a few ideas: read on to discover the key to sleeping on a flight.
Preparing to leave on your travels can be incredibly stressful. Here's a complete list of questions you need to be able to answer before you go.
Christmas is coming! But travellers can be a bit on the cheap side. Here's some cheap, useful travel gift ideas to request or buy for your mates!
Your backpack is the most important thing you own on your gap year. Follow our tips to keep it in great condition and harmony will follow.
Every traveller, before embarking on any journey, will spend an inordinate amount of time deciding what bag to purchase. It's a choice that might say more about you than you realise.
Congratulations! You've just found the definitive list of packing essentials for your gap year, from antimalarials to zip lock bags and everything in between.
Love backpacking, but hate the backpack? Gapper Anna Claeys shows how little people can travel without the pain of a huge rucksack.
If you're planning on going camping on your gap year then make sure you take note of Rhys Jackson's top essentials for your outdoor adventure.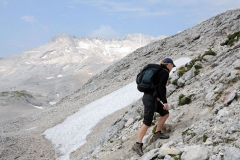 A day bag is an essential piece of equipment for any backpacker. You'll end up using it as your personal safe with most of your valuables so keep it close at all times.
The ultimate list of essential extras we recommend you pack for your gap year to help you stay safe & healthy during your big trip. Make sure these things are in your bag!