Articles about Gap Years and Backpacking
Taking a gap year is a big step and a big commitment. Anyone who has been on one will have quickly realised that it is nothing like a normal holiday, when you just dip your toes into a place and jet back home a week later. It becomes your life, and there is a lot to take in and learn.
In this section you'll find a huge amount of advice on taking a gap year, right from how to cope with leaving friends and family all the way to finding work and utilising your new worldly skills once you're back home.
We have articles on how to deal with grumpy backpackers, articles brimming with advice for specifically female and specifically male travellers, articles advising how to meet people on the road, articles on how to find work on your gap year and even articles about gapyear.com!
Many backpackers never want to come home, so why not make your home in another country? Here's some practical advice on how to move abroad.
---
Nothing matches the excitement of the first time you travel, but at some point you're bound to embarrass yourself. Don't worry: we've all been there.
---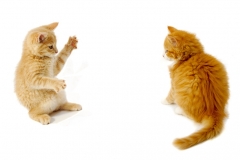 Being in a relationship and travelling together can be truly wonderful. It can also make it near-impossible to decide where the hell to go.
---
Backpacking and gap year travel is considered something for those aged 18+ only. How hard is it to go travelling if you're 17 years old?
---
Some backpackers consider 'tour' a dirty word, but there can be huge benefits to travelling as part of an organised group.
---
Amy Baker quit her job to go travelling across South America, and her story has now been published. We caught up with her to talk adventure.
---
Going to Australia and worried about making friends? We understand, and that's why we've put together some tips on how to find some mates.
---
If you're a Brit on your gap year, the people you meet are going to have some preconceived ideas about you. Prove them wrong! (or right)
---
In 2016, Henrik Jeppesen completed his quest to visit every country in the world. Now he's aiming to visit every single territory in the world.
---
A gap year is the perfect time to sow your wild oats, but you can find true love while travelling? We talked to some travellers who did exactly that.