Articles about Gap Years and Backpacking
Taking a gap year is a big step and a big commitment. Anyone who has been on one will have quickly realised that it is nothing like a normal holiday, when you just dip your toes into a place and jet back home a week later. It becomes your life, and there is a lot to take in and learn.
In this section you'll find a huge amount of advice on taking a gap year, right from how to cope with leaving friends and family all the way to finding work and utilising your new worldly skills once you're back home.
We have articles on how to deal with grumpy backpackers, articles brimming with advice for specifically female and specifically male travellers, articles advising how to meet people on the road, articles on how to find work on your gap year and even articles about gapyear.com!
A gap year is the perfect time to sow your wild oats, but you can find true love while travelling? We talked to some travellers who did exactly that.
---
Do you want the kudos of being the best-travelled person you know, but you haven't travelled much and you're stuck at home? Here's how to fake it.
---
Travelling takes you out of your comfort zone, and with inhibitions lowered you'll probably do a lot of things that are fun but unwise.
---
Amsterdam is a city of two halves; on one side there are beautiful canals and quirky buildings, and on the other side lies the downright strange and utterly bewildering.
---
A trip to Thailand - whether a quick stop or a whole gap year - leaves its mark. There'll be some habits you can't shake even once you're home.
---
Coming home from travelling can be more difficult than people expect. There are so many everyday things that seem strange. Here's how to cope.
---
Before your first backpacking adventure you'll have loads of questions and fears. We're here to answer all those nagging questions.
---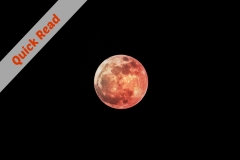 A supermoon is one of the most spectacular things the night sky has to offer. But just what is a supermoon? Here are a few quick supermoon facts.
---
The rest of the world differs to England. It's one of the reasons we travel. But you'll soon realise there are aspects of life only England can get right.
---
Being a backpacker in another country is a bit like being a kid again, and it might bring up all sorts of insecurities you didn't know you still had.