Bizarre, weird and quirky articles
Welcome to one of our favourite parts of the site. This is where you'll find all the articles that just don't fit in anywhere else. They're weird, they're different. They're ugly ducklings, black sheep, Rudolf the Red-Nosed Reindeer's evil twin sister; they just don't belong. And we love them for it.
This section is for those of you who need a break from planning your gap years, for those of you who just need some good old fashioned pub chat fodder. Ever heard of the candiru fish parasite? What to hear some confessions from a camp counselor? Wondering whether or not Ross Kemp's face lends itself perfectly to origami? Well, you can sleep again, because we've got it all covered.
We've got a new American intern in the office, who's seeing London for the first time, so we asked her to write about her experiences!
---
If you want to know what travel is really like, you need to see through the travel myths that fill social media. We've debunked the most common offenders.
---
Every backpacker has a point in their life when they realise they'll be a traveller for life. Here's how to spot if it's already happened to you.
---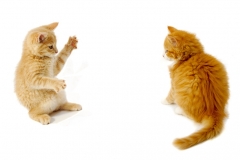 Being in a relationship and travelling together can be truly wonderful. It can also make it near-impossible to decide where the hell to go.
---
If you're a Brit on your gap year, the people you meet are going to have some preconceived ideas about you. Prove them wrong! (or right)
---
Do you want the kudos of being the best-travelled person you know, but you haven't travelled much and you're stuck at home? Here's how to fake it.
---
Travelling takes you out of your comfort zone, and with inhibitions lowered you'll probably do a lot of things that are fun but unwise.
---
Amsterdam is a city of two halves; on one side there are beautiful canals and quirky buildings, and on the other side lies the downright strange and utterly bewildering.
---
A trip to Thailand - whether a quick stop or a whole gap year - leaves its mark. There'll be some habits you can't shake even once you're home.
---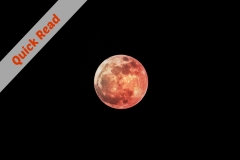 A supermoon is one of the most spectacular things the night sky has to offer. But just what is a supermoon? Here are a few quick supermoon facts.