Awesome Travelling Ideas
Choosing what to do on your gap year is, frankly, bewildering. The world is stuffed to the rafters with all manner of mind-blowing sights, amazing experiences and incredible events. It can all be very daunting – admittedly in a very enjoyable way – so we've created this section to organise articles which suggest ideas for things to do when you're away.
These articles often take the form of bite-size lists for any given place, for example 10 of the Coolest Things to do in Cuba, or 3 Unique Working Holidays in Sardinia, meaning you can begin breaking down countries into manageable chunks.
If you're after specific information and can't find it here, just jump onto the message boards – chances are one of our 60,000 members will have the exact info you need!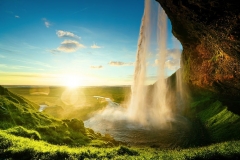 Many people only see Iceland as a winter destination (the clue's in the name), but it's just as magical if you visit in the warmer summer months.
---
Backpackers love New Zealand for its amazing landscapes, extreme sports, and those landscapes again. But don't forget all the weird things!
---
April is a brilliant time to travel. Spring has arrived, and whether it's for a weekend or a longer trip, we have plenty of ideas for where to go.
---
Travelling as a couple can be a wonderful way to see the world, but it can also put strain on your relationship. Here are some tips on how to survive.
---
Namibia is a well-known destination for thrill seekers, but it's also home to incredible wildlife, landscapes and African culture. Don't miss out!
---
There's never been a more important time to travel. There are many ways to enjoy meaningful travel that can actually help the world around you.
---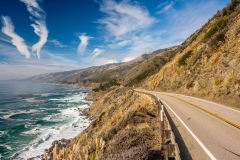 Every traveller dreams of hitting the open road, so we've put together a quick list of the best road trips in the world that you can take this summer.
---
Not being able to speak the local language is one of the scariest aspects of travelling. First-timers could try these English-speaking countries first.
---
Guangzhou is the third largest city in China, after Beijing and Shanghai, and makes for a great stopover destination when travelling with China Southern.
---
Some backpackers consider 'tour' a dirty word, but there can be huge benefits to travelling as part of an organised group.