Awesome Travelling Ideas
Choosing what to do on your gap year is, frankly, bewildering. The world is stuffed to the rafters with all manner of mind-blowing sights, amazing experiences and incredible events. It can all be very daunting – admittedly in a very enjoyable way – so we've created this section to organise articles which suggest ideas for things to do when you're away.
These articles often take the form of bite-size lists for any given place, for example 10 of the Coolest Things to do in Cuba, or 3 Unique Working Holidays in Sardinia, meaning you can begin breaking down countries into manageable chunks.
If you're after specific information and can't find it here, just jump onto the message boards – chances are one of our 60,000 members will have the exact info you need!
Here is everything you need to know in one minute about Australia's Uluru, the monolithic heart of the incredible Northern Territory.
---
Darwin and Australia's Top End is home to some of the country's most incredible natural wonders and some of the best things to do.
---
Once you've summoned the courage to take a solo trip, you need to decide where to go! Here are some great solo backpacking destinations.
---
There's so much in Brazil to explore that you'll always feel like you've missed something. One place you shouldn't miss is Morro De Sao Paulo.
---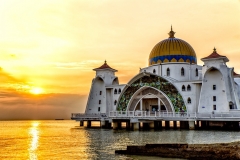 Malaysia isn't as popular with gap year travellers as its South East Asian neighbours, despite the incredible things it has to offer backpackers.
---
If you're a sci-fi fan/a bit of a super geek then why not plan your gap year around legendary nerdy destinations? Here are our top nerdy travel spots.
---
You probably know Chengdu, China as the home of pandas, but there's so much more to do. Here's our guide to must-see stuff in Chengdu.
---
In among the 7,000 islands and four seas that make up the Philippines, there are a hundreds of places you should visit. We've picked seven.
---
If you're planning a trip to Indonesia, you're probably going to Bali. But with over 17,000 islands, there's bound to be a few places that are better.
---
A road trip in the USA is just about one of the coolest things you can ever do, so we've put together the best routes you can take on four wheels.