Travel Articles about Overseas Work
Most gappers – especially those going away for a full year – will pause at some point to do some paid work to supplement that all important budget. Working abroad not only gives you brand new insight into any given country but also provides much needed funds to continue travelling. To legally work in most countries you will need a working holiday visa (or equivalent thereof), so it's important to do your research before you go.
Working abroad can also be great for your career prospects. To have been travelling is impressive enough to potential employers, but if you can also prove you had the responsibility and drive to earn money when out there, that will look even better and show your general attitude in a really positive light.
Have a browse through the articles in this section to get an idea of what it is like to work in certain countries and to find out the kinds of jobs you can expect to find.
Internships abroad are a brilliant way to gain valuable experience while travelling the world, and there are few better places to do it than Bali.
---
Miranda Lee spent four months travelling around Europe on a double decker bus as part of an internship like no other. Here's what she has to say.
---
What do camp counselors really get up to at Summer Camp? Rebecca Root spills the beans and tells us all about it... and it's not all about looking after kids.
---
Working abroad is a brilliant way to make your travel budget go further, immerse yourself in a culture, and make friends. Here are some options.
---
Workaway is one of the best things you can do on your travels. You can travel the world on a budget by exchanging your hard graft for bed and board.
---
Au pairing can be a brilliant way to travel the world. But it's not something you should take lightly. Here's how to find the perfect placement for you.
---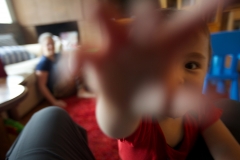 Au pairing in a foreign country can be a brilliant way to travel and learn another language. You'd be surprised what you learn about yourself along the way.
---
New Zealand is one of the world's most popular backpacker destinations. If you want to call it home, here are some tips from someone who does.
---
Working as a campsite rep overseas can be a great way to see another country. Here a seasoned pro tells you how to do it right.
---
Your plans to go straight to university have fallen through. Singer/songwriter Marie Naffah explores why a gap year is a great option.