Work and Travel Articles
A great way to fund your gap year is to combine work and travel. Work and holiday packages ensure you find work in a central location in major cities across the globe. Some packages even include visa applications, training, subsidised accommodation and meals, help with opening a bank account, creating a national insurance/tax file number, free money transfers, a mobile SIM card and more. As an added bonus, some companies can even secure your role for you before you leave home for that extra piece of mind.
Common jobs for those seeing to work and travel on their gap year include working as an au pair, bar steward, ranch cowboy or cowgirl, ski instructor, life saver and camp councillor amongst others. Work and travel holidays best suit those who are on their first big adventure but are on a budget. They are a great way to help find your feet when you arrive into that new city you will call home, so that you can settle in quickly.
A gap year is the perfect time to work and travel but if the myriad of options available to you has left you confused then check the articles below.
Internships abroad are a brilliant way to gain valuable experience while travelling the world, and there are few better places to do it than Bali.
---
Miranda Lee spent four months travelling around Europe on a double decker bus as part of an internship like no other. Here's what she has to say.
---
What do camp counselors really get up to at Summer Camp? Rebecca Root spills the beans and tells us all about it... and it's not all about looking after kids.
---
Working abroad is a brilliant way to make your travel budget go further, immerse yourself in a culture, and make friends. Here are some options.
---
Workaway is one of the best things you can do on your travels. You can travel the world on a budget by exchanging your hard graft for bed and board.
---
Au pairing can be a brilliant way to travel the world. But it's not something you should take lightly. Here's how to find the perfect placement for you.
---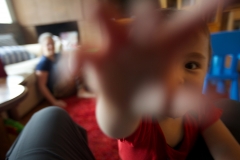 Au pairing in a foreign country can be a brilliant way to travel and learn another language. You'd be surprised what you learn about yourself along the way.
---
New Zealand is one of the world's most popular backpacker destinations. If you want to call it home, here are some tips from someone who does.
---
Your plans to go straight to university have fallen through. Singer/songwriter Marie Naffah explores why a gap year is a great option.
---
Are you sick of the 9-5 grind? Is a gap year not long enough? Here's how to become a digital nomad - make exploring the world your job.