Goa is India's little slice of paradise, and increasingly popular destination for backpackers. Here are the things you shouldn't miss while you're there.
It's rare to meet a traveller who's been to Nepal and didn't fall in love with it. We think we've worked out why everybody rates it so highly.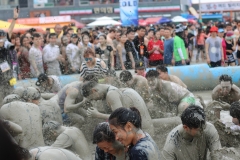 South Korea's Boryeong Mud Festival is a riot of muddy mess and mayhem. But is it as traditionally Korean as it claims to be?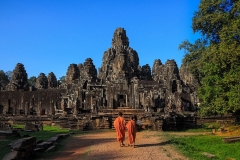 Cambodia is home to temples, rain forest, beaches, delicious food and so much more. No wonder it's a must-visit! Here the things you shouldn't miss.
Arriving in India can be an overwhelming experience, so we've put together a guide to things to do in Delhi to help you get your bearings.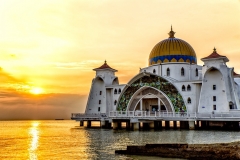 Malaysia isn't as popular with gap year travellers as its South East Asian neighbours, despite the incredible things it has to offer backpackers.
You probably know Chengdu, China as the home of pandas, but there's so much more to do. Here's our guide to must-see stuff in Chengdu.
In among the 7,000 islands and four seas that make up the Philippines, there are a hundreds of places you should visit. We've picked seven.
If you're planning a trip to Indonesia, you're probably going to Bali. But with over 17,000 islands, there's bound to be a few places that are better.
Landing in Bangkok for the first time can be an overwhelming experience. So we've put together a quick list of everything you should do first.