We've got a new American intern in the office, who's seeing London for the first time, so we asked her to write about her experiences!
Can you visit Porto in just two days? We think you can, and this city guide to things to do in Porto will prove it without any doubt. Get going!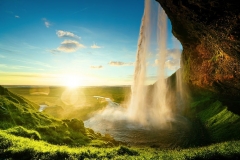 Many people only see Iceland as a winter destination (the clue's in the name), but it's just as magical if you visit in the warmer summer months.
You're probably vaguely aware that the Faroe Islands exist, but a lot of travellers have no idea just how close they are to the UK.
If you're still cross you never got the invite to Hogwarts, take matters into your own hands by doing a Harry Potter tour of London.
London might not seem an exotic gap year choice, but it has everything you could possibly want and more. Let us convince you!
Amsterdam is a city of two halves; on one side there are beautiful canals and quirky buildings, and on the other side lies the downright strange and utterly bewildering.
The 1986 Chernobyl Nuclear Disaster has created a morbidly fascinating tourist attraction in the form of its Exclusion Zone and ghost towns.
Krakow has over 200 bars, and here we've put together a list of those that are best for backpackers; no dress code or huge entrance fee.
It's considered by many to be dangerous, but hitchhiking in Iceland is part of the culture, and a perfect way to see this amazing country.