Goa is India's little slice of paradise, and increasingly popular destination for backpackers. Here are the things you shouldn't miss while you're there.
Arriving in India can be an overwhelming experience, so we've put together a guide to things to do in Delhi to help you get your bearings.
Many people believe that leprosy is an extinct illness, but it still affects people around the world. This is what it's like to visit a leprosy colony in India.
Kerala is the place to be in India if you don't want crowds and craziness. Instead it's all beaches, great food, amazing wildlife, and cheap prices.
The temples of Hampi in southern India form one of the most beautiful, sacred archaeological sites in the world, just waiting to be discovered.
Gap Year Travel Expert Lucy Goldston has just returned from taking an amazing tour which took her from Kathmandu in Nepal to Delhi in India.
Getting the train in India can seem overwhelmingly complicated, but with this complete guide you'll soon be an expert at riding the rails.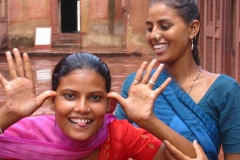 India has a reputation that might put off solo female travellers. But it can be done, and you shouldn't miss out. Here's how to see this incredible country and stay safe.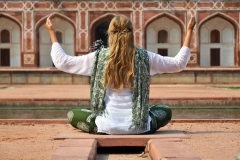 Arriving in the chaos of Delhi, India can be overwhelming. Thankfully there's Haus Khaz, a welcome retreat that's cool, calm, and perfect for the hipster crowd.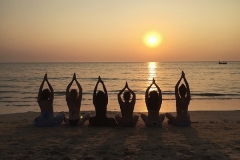 Travel is all about broadening your horizons, and teaching yoga in India turned out to be an amazing way to discover the country and get in touch with an unknown spirituality.