Stockholm is renowned for being an expensive city to visit, so here's a guide to making the most of Sweden's captivating capital on a tight budget.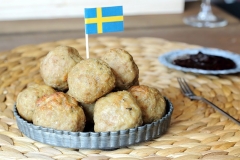 Food and drink in Sweden is a delicious menu of fresh fish, meat, pastries, and coffee. It's also the home of Absolut Vodka. Enjoy!
Summer days in Stockholm can feel like something ripped from a story, and one writer went in search of her favourite character: Pippi Longstocking.