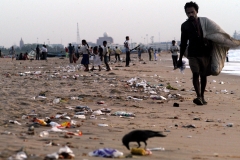 Making your gap year environmentally friendly doesn't mean that you have to live in a tree house and eat roots. But you can still help save the planet.
Croatia has been given the label of 'Europe's best kept secret', so this year I decided to hotfoot it over there before the summer crowds turn it into one of the worst kept secrets!
A quick overview of Thailand covering the key facts, visa requirements, getting there, safety information, what do whilst you are there and much more.
The most important thing to realise is that the weight is not borne on your back. Your hips and shoulders should be doing the work when wearing a backpack.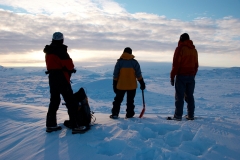 Sam Eve was part of the first all-female team to complete the Scott Dunn Polar Challenge, a 650km race from Canada to the Magnetic North Pole.
We've come up with a selection of cheap travel tips. Now you'll find out what a bunch of scroungers, blaggers, scavengers and cheapskates you're dealing with...
We love travel photography so in this short and sweet guide, we'll show you the basics of preparing, taking and storing your photos on your gap year.
You want to take a gap year, but you can't afford it. Don't let that stop you! Anyone can save the money to go travelling, and this is how to do it.
Holiday rep work is a great way of seeing the world and getting paid for it! It's easy to get into repping and you'll to catch the holiday rep bug in no time.
I lived and worked on a ranch in the USA. I called a log cabin home, rode horses or hiked through mountains and forests to lakes and hidden meadows every day, and danced with cowboys and cowgirls at night.