Wherever you go, working on cruise ships really does present an amazing opportunity to see the world while earning good money. All you need to do is apply.
Of the 250,000 18 to 24-year-old backpackers leaving the UK over the next six months, one in three will travel without insurance, but having travel insurance is absolutely essential on a gap year.
Fundraising can be a very good way to raise money for your gap year. However, it can be exhausting, hard work, frustrating and a little risky. Follow this ten steps to help you on your way.
Looking to expand your meal repertoire beyond cheese on toast? This is a guide to help you make some tastier meals while you're out travelling the world.
Yann Rashid talks about his expedition to Svalbard, near the North Pole (Europe's northernmost territory), exploring and conducting scientific research.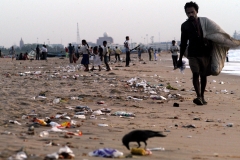 Making your gap year environmentally friendly doesn't mean that you have to live in a tree house and eat roots. But you can still help save the planet.
Croatia has been given the label of 'Europe's best kept secret', so this year I decided to hotfoot it over there before the summer crowds turn it into one of the worst kept secrets!
A quick overview of Thailand covering the key facts, visa requirements, getting there, safety information, what do whilst you are there and much more.
The most important thing to realise is that the weight is not borne on your back. Your hips and shoulders should be doing the work when wearing a backpack.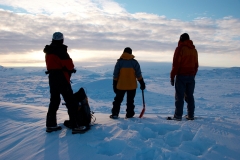 Sam Eve was part of the first all-female team to complete the Scott Dunn Polar Challenge, a 650km race from Canada to the Magnetic North Pole.