Every backpacker has a point in their life when they realise they'll be a traveller for life. Here's how to spot if it's already happened to you.
At 26 years old, Sal Lavallo is bidding to become one of the youngest people to visit every country in the world. We talked to him about his quest.
San Francisco is an amazing city, but potentially expensive for backpackers on a budget. Here's how to see San Francisco on a shoestring.
Animals, in many different ways, play a significant role in world travel. We've put together a list of some of the world's most endangered species.
South Africa is a famous destination for extreme activities and adventure seekers. Here are just a few things to get your adrenaline pumping.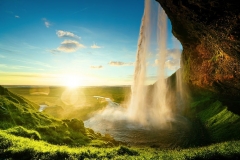 Many people only see Iceland as a winter destination (the clue's in the name), but it's just as magical if you visit in the warmer summer months.
Landing in Bangkok for the first time can be an overwhelming experience. So we've put together a quick list of everything you should do first.
Backpackers love New Zealand for its amazing landscapes, extreme sports, and those landscapes again. But don't forget all the weird things!
Your chances of getting ill when you're travelling are slim, but it can happen. Dengue fever can be particularly nasty, as Daisy discovered the hard way.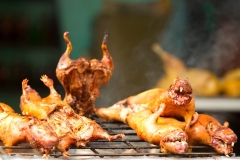 Trying new food when travelling is a big part of the experience, so if you're in South America why not try something really, really weird.