There are some trips where getting drunk just feels right. Sometimes drinking just can't be avoided, or it's just plain necessary.
A road trip is a classic way of travelling around the world, but getting the details right is important. Here's our expert road trip advice.
When you start researching New Zealand, you often find plenty of hype about South Island but not so much North Island. Let's fix that!
Our American intern has been here for about a month, and she's sharing some things she's learned through travelling so far.
Nicaragua is known for its charming colonial towns and all-night parties, but it's also the home of incredible outdoor adventure activities.
There are so many things to do in Auckland, but after that long flight you need to prioritise. Here's our guide to Auckland when you've just arrived.
Highpointing in the USA means climbing to the highest point of every state. Here's what it's like to take on such an epic adventure.
Chile is home to so many incredible landscapes that are packed with things to do. We've chosen seven Chile activities that you shouldn't miss.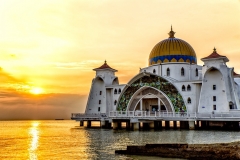 Malaysia isn't as popular with gap year travellers as its South East Asian neighbours, despite the incredible things it has to offer backpackers.
If you're a sci-fi fan/a bit of a super geek then why not plan your gap year around legendary nerdy destinations? Here are our top nerdy travel spots.