Europe is made up of over 50 different countries, so there are plenty of jobs to choose from! If you're aged between 18-30 and from a country outside the European Union (EU) then you can apply for a working holiday visa (WHV) which allows you to live and work in any country in the EU for up to a year. Your WHV allows you to work in any job, from working in a bar in Amsterdam to leading a Segway tour in Berlin.
Other popular jobs in the Europe include working as a ski instructor in France and as one of Santa's little helpers in Finland. Failing that, you can always find work in a bar!
Jobs in Europe are a plenty, so there is sure to be something that interests you. If you're in a position where you can learn the local language you could open yourself up to even more job opportunities. You'll take more out of your gap year experience working in Europe and you'll be likely to stay on your gap year for longer, funding it along the way. Our product listings below are a great way to get you started.
Duration:
from 1 month to 6 months
Countries:
Spain
Want to work for a fashion house in Madrid? If this sounds like you and you want to boost your resume, develop your Spanish skills and have a wonderful time in Madrid.....Apply Today!
Duration:
from 3 months to 24 months
Countries:
France
Every year we hire over 1000 native or bilingual speakers: do you speak English, German, or Spanish? If so, we have a job for you!
Countries:
France
,
Spain
,
United Kingdom
Welcome adventure into your life in 2017 with a job in the outdoors!
Duration:
4 weeks
Countries:
France
Get paid to teach English in France and around the world, after our professionally accredited TEFL certificate course in Toulouse. Four weeks that will change your life!
Duration:
from 4 months to 9 months
Countries:
France
Work in the amazing and diverse Normandie Bocage as a Chateau Night Porter The Chateau offers its customers (and staff) a large summer swimming pool, 'Grade A' Rugby/Football pitch, Multi Gaming...
Duration:
12 weeks
Countries:
United Kingdom
If you want to enjoy the Great British Summer & spend your time outdoors then this is the job for you! If you join us as an Instructor for the Summer we will enter you into a prize draw!
Duration:
from 4 weeks
Countries:
United Kingdom
Want to raise funds for an organisation that saves lives? Want to work with a company with over 45 years' experience? Join our team!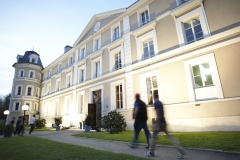 Countries:
France
,
Spain
,
United Kingdom
Amazing Catering opportunities in a stunning northern French setting.
Duration:
from 8 weeks to 24 weeks
Countries:
Germany
Berlin is the commercial and creative hub of Germany. Professional experience in Berlin will allow you to grow your network of international contacts and enhance your career prospects.
Duration:
from 1 month to 6 months
Countries:
Spain
Are you a budding entrepreneur and want to put your skills to good use? Do you want to work for a rapidly growing start-up in Madrid? Boost your resume and apply now!