Europe is made up of over 50 different countries, so there are plenty of jobs to choose from! If you're aged between 18-30 and from a country outside the European Union (EU) then you can apply for a working holiday visa (WHV) which allows you to live and work in any country in the EU for up to a year. Your WHV allows you to work in any job, from working in a bar in Amsterdam to leading a Segway tour in Berlin.
Other popular jobs in the Europe include working as a ski instructor in France and as one of Santa's little helpers in Finland. Failing that, you can always find work in a bar!
Jobs in Europe are a plenty, so there is sure to be something that interests you. If you're in a position where you can learn the local language you could open yourself up to even more job opportunities. You'll take more out of your gap year experience working in Europe and you'll be likely to stay on your gap year for longer, funding it along the way. Our product listings below are a great way to get you started.
Duration:
from 3 weeks to 10 months
Countries:
France
We currently have a number of exciting opportunities for Group co-ordinators to join our team in Northern France.
This is a fantastic opportunity to work and live in the Ardeche region of France for this summer!
We are currently looking to recruit Windsurf Instructors for our Spanish centre on the beautiful Costa Brava coast. We will also put you through your RYA Start Windsurfing Instructor Award.
Duration:
from 1 month to 6 months
Countries:
Spain
Do you want to intern in the journalism sector in Madrid, Spain? Do you have journalistic skills and want to put them to good use for a leading publication? Apply Today!
Countries:
Spain
,
France
,
United Kingdom
Introduce our guests to the basics of sailing in the UK, Southern France and Spain. Excellent RYA training and development opportunities.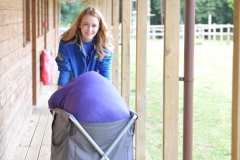 Countries:
Spain
,
France
,
United Kingdom
With fantastic opportunities in hospitality and support roles – you could join our teams at one of 24 stunning activity centres across the UK, France and Spain and start straight away!
Duration:
from 4 weeks to 12 weeks
Countries:
Spain
Work as an Au Pair in Spain this summer. Spend time living and working in Spain and act as a part of the family caring and supporting the development of the children.
Duration:
from 1 month to 6 months
Countries:
Spain
Do you want to boost your CV with a first-class finance internship? Intern in Madrid you will do this, in addition to having the time of your life in one of the most beautiful cities in the world!
Duration:
from 11 months
Countries:
United Kingdom
With midweek trips to Buckingham Palace and weekenders to Paris, the world really is your oyster when you're living in the United Kingdom during your gap year.
Duration:
from 1 month to 6 months
Countries:
Spain
We are proud to place our interns in first class legal internships in Spain where you learn from top industry professionals, boost your resume and develop extensive professional networks.