If you're aged 18-30 then why not consider applying for jobs in the UK to fund your travels? Applicants are free to live anywhere within the United Kingdom once their youth mobility visa (YMV) has been granted and are allowed to partake in any type of employment across all industries. A youth mobility visa is generally quite easy to attain if you're from Australia, Canada, Japan, Monaco, New Zealand, Republic of Korea or Taiwan. If your background is from any other country it is still possible for you to work in the UK however you will need to contact the Home Office to find out how.
Jobs in the UK are varied and can serious boost your C.V. If it's flexibility you're after apply for a job in a pub. Some pubs also offer employees free accommodation and subsidised meals while working there. If this is something that interests you make sure you ask your employers if this is something that they offer.
Whatever your interest, career aspiration or educational background, with a little hard work and determination there is no reason as to why you can't land your dream job in the U.K.
Countries:
United Kingdom
We're looking for enthusiastic people who can work well both as part of a team and autonomously to ensure our accommodation and communal areas exceed our guests' expectations.
Duration:
from 4 months
Countries:
Ireland
,
United Kingdom
Immerse yourself in the banter of a traditional British pub on our UK working holiday pub placement, providing you with free accommodation and a full-time income to splurge on your travels.
Duration:
12 months
Countries:
United Kingdom
Are you taking a gap year? Not sure what to do? Come and work with us in this amazing school where you can get some valuable work experience and have fun at the same time.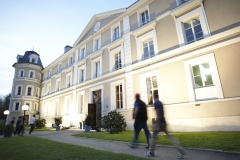 Countries:
France
,
Spain
,
United Kingdom
Amazing Catering opportunities in a stunning northern French setting.
Countries:
France
,
Spain
,
United Kingdom
We have a wide range of hospitality and support roles suit any level of experience with development opportunities and amazing apprenticeships.
Duration:
from 6 weeks to 24 weeks
Countries:
United Kingdom
Partnering with a range of first class companies & NGOS, our London internship program offers comprehensive personal and professional development. We offer internships across all sectors.
Duration:
from 4 weeks
Countries:
United Kingdom
Want a great gap year job with free accommodation and amazing earnings potential? Want to raise funds for a cause that truly saves lives? Look no further! Become one of our fundraisers!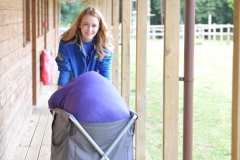 Countries:
France
,
Spain
,
United Kingdom
With fantastic opportunities in hospitality and support roles – you could join our teams at one of 24 stunning activity centres across the UK, France and Spain and start straight away!
Duration:
from 7 days to 10 days
Countries:
Australia
,
United Kingdom
,
United States of America
Our unique startup bootcamp will prepare you to take an idea from concept to plan and to actual business pitch and product demo.
Duration:
from 4 weeks
Countries:
United Kingdom
Looking for a way to fund your gap year travels? Need a job with accommodation? Want to do something fun and ethical? Join one of our fundraising teams!