If you're aged 18-30 then why not consider applying for jobs in the UK to fund your travels? Applicants are free to live anywhere within the United Kingdom once their youth mobility visa (YMV) has been granted and are allowed to partake in any type of employment across all industries. A youth mobility visa is generally quite easy to attain if you're from Australia, Canada, Japan, Monaco, New Zealand, Republic of Korea or Taiwan. If your background is from any other country it is still possible for you to work in the UK however you will need to contact the Home Office to find out how.
Jobs in the UK are varied and can serious boost your C.V. If it's flexibility you're after apply for a job in a pub. Some pubs also offer employees free accommodation and subsidised meals while working there. If this is something that interests you make sure you ask your employers if this is something that they offer.
Whatever your interest, career aspiration or educational background, with a little hard work and determination there is no reason as to why you can't land your dream job in the U.K.
Duration:
from 4 weeks
Countries:
United Kingdom
Want to raise funds for an organisation that saves lives? Want to work with a company with over 45 years' experience? Join our team!
Countries:
France
,
Spain
,
United Kingdom
Welcome adventure into your life in 2017 with a job in the outdoors!
Countries:
United Kingdom
This Trampoline Park in High Wycombe is looking for enthusiastic and hardworking individuals. We need Court Monitors, Front of House, and Party Hosts.
Duration:
from 10 days to 12 days
Countries:
United Kingdom
Wish you could stay at a festival a little longer? HowTheLightGetsIn 2016 needs you! Join us for 10 days of Music and Philosophy in the Welsh countryside - and an amazing 50% off all meals!
Duration:
from 6 weeks to 24 weeks
Countries:
United Kingdom
Partnering with a range of first class companies & NGOS, our London internship program offers comprehensive personal and professional development. We offer internships across all sectors.
Duration:
from 6 months
Countries:
United Kingdom
Full Time Volunteering across the UK supporting people with disabilities, helping homeless people or mentoring young people at risk. 6-12 month placements with accommodation and subsistence
Duration:
12 weeks
Countries:
United Kingdom
If you have a passion for working outdoors and want to further your career working with children, then we want to hear from you!
Duration:
from 4 weeks to 8 weeks
Countries:
Australia
,
Canada
,
France
,
United Kingdom
,
United States of America
PursueAsia connects global students with the corporate community through Internships to enhance their professional career development in a dynamic International Work Culture.
Duration:
from 4 months
Countries:
Ireland
,
United Kingdom
Immerse yourself in the banter of a traditional British pub on our UK working holiday pub placement, providing you with free accommodation and a full-time income to splurge on your travels.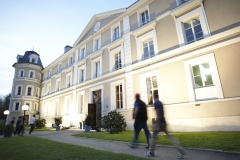 Countries:
France
,
Spain
,
United Kingdom
Amazing Catering opportunities in a stunning northern French setting.