May the blogging commence!
Alright, so I've still got a couple of months until I jet off to Oz, but there's no harm in starting to blog about it early so… here goes!
Basically, I've signed up for the 'All of Oz' tour with Let's Trek Australia and it looks a little something like this: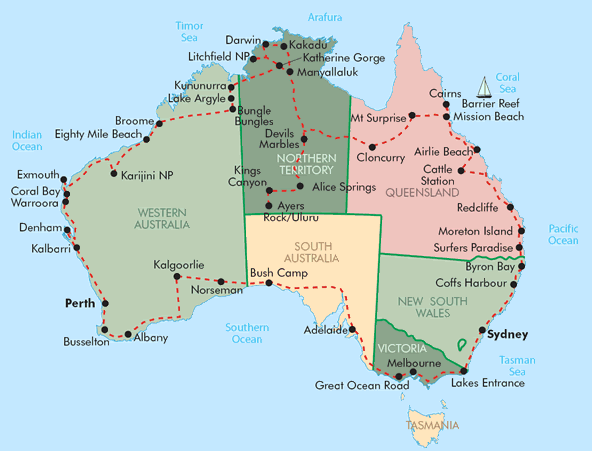 I will be doing the trip alone (well, with about 10 complete strangers) and it will take about three months to complete so should be interesting to say the least!
Everyone keeps saying how brave I am to be doing the trip on my own – being a lone female and all – but at least this way, I'll get to see the whole country and know where I'm sleeping each night.
Besides, what with all the hardcore saving and two jobs I'm currently holding down, should that be brave or just stupid? More soon… 8)