News for backpackers and travellers
The gap year news section is your up-to-date news on gap years, backpacking and travelling. Basically, it's anything travel related that we think is fun to read! Whatever happens in the world, we've got it covered.
Sometimes the gap year news is useful information, like visa updates or FCO travel advice, and sometimes the gap year news is not so useful, like celebrity gossip or a sexy story. However, the news is always written with you in mind, so make sure you keen on coming back to see the latest gap year news and travel information.
As we write the gap year news for you, we like you to get involved too. You can comment on each story and click-through to relevant sections of the site, so start reading and get stuck in!
Bangkok is capital city of the world for street food, but possibly not for much longer – authorities have banned street food from the city.
---
We've all dreamed of owning our own zoo probably, and now a working Florida zoo has been put for sale on classifieds site Craigslist.
---
Airline cabin crew are there to keep passengers safe and make sure every flight runs smoothly. Apparently they're also there to deliver babies.
---
A bull shark, a type known to attack people, washed up on a quiet Australian street after a tropical cyclone has passed through the area.
---
As part of their newest promotional campaign in Germany, the Mexican tourist board has invented a cloud made entirely of tequila.
---
Iceland has become so popular with international visitors that the government is considering raising the taxes tourists are required to pay.
---
Authorities have put limits in place at Cambodia's Angkor Wat temple complex to keep tourists from ruining the famous sunsets.
---
Budget airline EasyJet has operated a flight with a crew made up entirely of women in order to celebrate International Women's Day.
---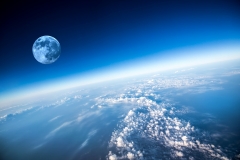 The US-based company SpaceX, founded by Elon Musk, has booked two passengers for a trip into space and around the moon next year.
---
Dubai has revealed ambitious plans for a skyscraper hotel where every single floor can rotate independently of any of the others.