News for backpackers and travellers
The gap year news section is your up-to-date news on gap years, backpacking and travelling. Basically, it's anything travel related that we think is fun to read! Whatever happens in the world, we've got it covered.
Sometimes the gap year news is useful information, like visa updates or FCO travel advice, and sometimes the gap year news is not so useful, like celebrity gossip or a sexy story. However, the news is always written with you in mind, so make sure you keen on coming back to see the latest gap year news and travel information.
As we write the gap year news for you, we like you to get involved too. You can comment on each story and click-through to relevant sections of the site, so start reading and get stuck in!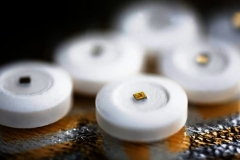 British Airways could soon ask passengers to swallow a 'digital pill' that monitors body signs, helping crew to improve their comfort.
---
Australia's proposed tax on working holiday backpackers has been reduced to 15%, a move welcomed by the tourism and agriculture sectors.
---
Flying and/or self-driving cars have long been the mascot of The Future, and now a new deal from Airbus has brought them one step closer to reality.
---
An American student has died after falling into a boiling geyser basin and his body dissolved by acid in Yellowstone National Park.
---
New research shows that millennials would rather spend their hard-earned cash on travel, rather than buying a home or paying off debt.
---
It was a running joke during the US election that Americans would move if Trump won. Now it seems a lot of Americans weren't joking at all.
---
The world map would look very different if changed to reflect where most people are heading on their holidays, as these new images prove.
---
You could sleep in Dracula's castle - inside a coffin - this Halloween, if you really want to go all out spooky. There's no Airbnb like it.
---
After some delays, a Eurostar service from London to Amsterdam is on track to be running by the end of 2017, making it potentially faster than flying.
---
A new train proposes to get travellers from Sydney to Melbourne along Australia's east coast in under an hour, travelling near the speed of sound.