News for backpackers and travellers
The gap year news section is your up-to-date news on gap years, backpacking and travelling. Basically, it's anything travel related that we think is fun to read! Whatever happens in the world, we've got it covered.
Sometimes the gap year news is useful information, like visa updates or FCO travel advice, and sometimes the gap year news is not so useful, like celebrity gossip or a sexy story. However, the news is always written with you in mind, so make sure you keen on coming back to see the latest gap year news and travel information.
As we write the gap year news for you, we like you to get involved too. You can comment on each story and click-through to relevant sections of the site, so start reading and get stuck in!
Although technology is always improving, flight times are actually getting longer. A new report seems to have uncovered the reason.
---
Costa Rica produced almost all of its electricity from renewable sources in 2016, maintaining its reputation as an eco-friendly destination.
---
In recent years China has developed a real fondness for building glass bridges in terrifying places, and now they're planning an 'invisible' bridge.
---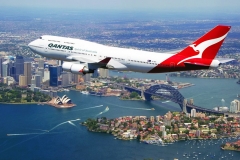 A new flight launching very soon is going to make it much, much easier for backpackers to fly from the UK to Australia.
---
A new jet concept, called the Antipode, aims to cut the travel time from London to New York to only 20 minutes. That's very fast.
---
Giraffes are facing extinction after their numbers suffered a huge decline in the last 30 years, with nearly 40% of the world's tallest animals lost.
---
A therapy pig has been introduced at San Francisco International Airport to help stressed out passengers relax before their flights.
---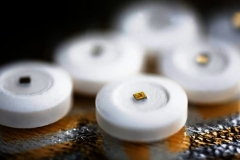 British Airways could soon ask passengers to swallow a 'digital pill' that monitors body signs, helping crew to improve their comfort.
---
Australia's proposed tax on working holiday backpackers has been reduced to 15%, a move welcomed by the tourism and agriculture sectors.
---
Flying and/or self-driving cars have long been the mascot of The Future, and now a new deal from Airbus has brought them one step closer to reality.