A British pensioner claims he has found his own piece of paradise in the English Channel where the water is heated to 20C all-year-round.
The number of UK students hoping to go to university in September has fallen by nearly 9% compared to 2011, the steepest fall for 30 years.
Today's Australia Day, a day to celebrate anything and everything to do with Australia. That includes kangaroos, lamingtons (they're cakes apparently) and vegemite.
A gapyear.com video competition to send six backpackers to Australia has been a hit on video-sharing site YouTube with thousands of entry views and likes.
The Northern Lights delivered one of its best-ever performances yesterday with an awe-inspiring show over Ireland, Scotland and northern England.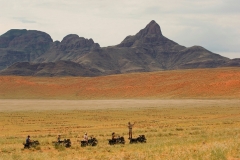 It's less than a week until The Adventure Travel Show, a show completely dedicated to adventure and travelling, and it's going to be a great chance to discuss gap years.
The roadshows are back and gapyear.com is coming to a city near you. Each is going to be packed full of advice and information on gap years, so make sure you turn up!
The mile high club is one of the most renowned clubs in the world and if joining the club is on your bucket list then one company has made it that much easier.
A survey conducted by Skyscanner has shown that Brits are happiest backpacking and travelling in Australia more than any other country.
Visitors to Australia will now be able to enjoy hot air balloon flights over the historic landmark of the Uluru for the first time ever from March 2012.