A new app will give plane passengers the opportunity to swap seats on a flight, meaning you could earn some money to give up your prime spot.
Windspeed Technologies has designed a glass viewing deck that would sit on top of a jet plane, offering incredible 360 degree views above the clouds.
A commercial passenger jet has landed in the Antarctic for the first time, opening up the potential for improved travel links to the frozen continent.
The record of world's tallest building is about to be broken as Saudi Arabia secures funding for the 3,280ft Kingdom Tower in Jeddah.
A New York artist has created his own country in the Utah desert, a tiny piece of barren land that he has dubbed Zaqistan. But is it worth a visit?
A Japanese comedy genius known as 'Mansooon' has invented the selfie arm, so that you can use a selfie stick without anyone around you knowing.
The Crazy Toilet Cafe has just opened in Moscow, dedicated to all things toilet, including a menu of brown food served in miniature urinals. Yep.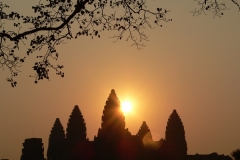 Angkor Wat in Cambodia will now open earlier in the morning to visitors, and has introduced a new code of conduct to protect the site.
Jetpacks! Every traveller alive would want one. And now consumer jetpacks are closer to reality than ever with these historic flights.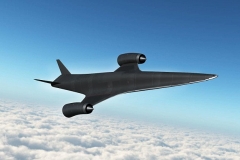 The UK government has invested in a new engine that could cut journey times from London to Australia to just four hours, reaching 4000mph.