In recent years China has developed a real fondness for building glass bridges in terrifying places, and now they're planning an 'invisible' bridge.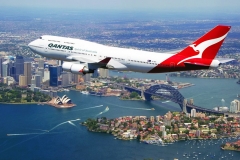 A new flight launching very soon is going to make it much, much easier for backpackers to fly from the UK to Australia.
A new jet concept, called the Antipode, aims to cut the travel time from London to New York to only 20 minutes. That's very fast.
Giraffes are facing extinction after their numbers suffered a huge decline in the last 30 years, with nearly 40% of the world's tallest animals lost.
A therapy pig has been introduced at San Francisco International Airport to help stressed out passengers relax before their flights.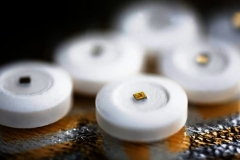 British Airways could soon ask passengers to swallow a 'digital pill' that monitors body signs, helping crew to improve their comfort.
Australia's proposed tax on working holiday backpackers has been reduced to 15%, a move welcomed by the tourism and agriculture sectors.
Flying and/or self-driving cars have long been the mascot of The Future, and now a new deal from Airbus has brought them one step closer to reality.
An American student has died after falling into a boiling geyser basin and his body dissolved by acid in Yellowstone National Park.
New research shows that millennials would rather spend their hard-earned cash on travel, rather than buying a home or paying off debt.