Visitors to Uluru in Australia will no longer be able to climb the famous red rock when a complete ban comes into effect in 2019.
Turbulence when you're flying can be an unsettling experience. New technology, soon to be tested, has the potential to end turbulence for good.
Canada's 15,000 mile coast-to-coast 'Great Trail' project has now been fully connected, making it the longest hiking trail in the world.
Ras Al Khaimah in the United Arab Emirates (UAE) is opening the world's longest zip line from the top of its tallest mountain.
Thailand is one of the most popular destinations in the world, but British visitors are being warned not to use e-cigarettes due to risk of arrest.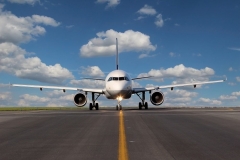 Fully automated flights – planes without a pilot – are creeping closer to reality, but it might take longer for passengers to accept them.
A new airline is coming soon that claims to cater specifically for millennial travellers, offering a 'connected, global travel experience.'
NASA is planning a new supersonic plane that could cut long flight times in half, a true successor to the famous Concorde aircraft.
Thailand is planning a crackdown on 'beg-packers' – backpackers who beg for cash on the street - by asking them to prove they have cash before entry.
UK police have released a new short film that tells travellers what to do and how to stay safe if they are caught up in a terror attack overseas.